About Chartwell Stables - Children's Riding School
Over 30 years of producing champions.
Primarily a children's riding school, Chartwell Stables (established in 1987) is owned and run by Shirley Sadleir, a veterinary nurse by background, who has spent her entire life with horses in general and riding schools in particular.
There are at the moment 45 horses of whom 15 are liveries and 30 are wonderful, riding school ponies. Chartwell Stables is ideally situated in Chartwell, only 2 minutes from Broadacres Shopping Centre and 5 minutes from Fourways.
Chartwell Stables employs 2 instructors under the management of our stable manageress. We cater for all levels of riding from the complete beginner right through to advanced riders. We prepare children for all disciplines of horse riding and offer show help should your child wish to compete. We are also very happy to help your child find the right pony when the time comes.
Chartwell Stables have some very competitive children riding on their own ponies at the highest competitive level (representing their province and schools). On the other hand we also cater very much for children who JUST WANT TO HAVE FUN.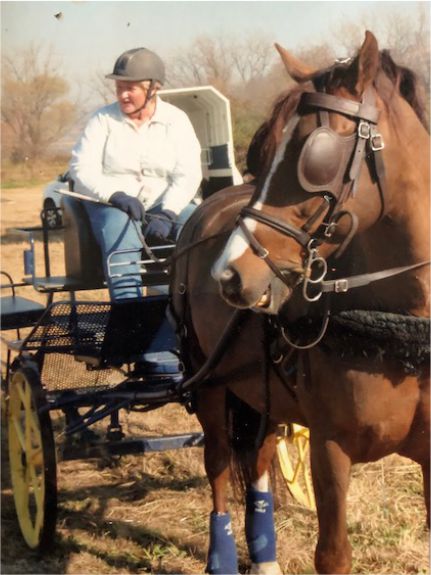 Shirley Sadleir
Owner
My father always said that his biggest mistake was spending sixpence on a donkey ride at a fair for me and my sister, Marion Clough, when I was four years old. Of course, my life has revolved around horses ever since. We made him give up his weekend golf and he then ran the Rhodesian Horse Society for 25 years, so he certainly indulged us in our passion.
I grew up on horses in Zimbabwe and competed at a good level there in showjumping, eventing and dressage. I then went straight to work in professional yards in England when I left school in the 60's and stayed for seven years.
I worked at the Keston Welsh Mountain Pony Stud and then under John and Jane Kidd, who were pioneer warmblood breeders and doyennes of almost every discipline. I also learnt much working for Roger Stack, an esteemed showing and horse-care professional.
Veterinary work became my professional focus and I trained a veterinary nurse and married a vet.
We moved back to Southern Africa and I have been deeply involved in equestrian matters since. I sat as chairman of showing for around five years in the late nineties – I continue to judge showing classes.
I have owned and run a children's' riding school for 40 years and have helped produce very many competitive riders.
I have not ridden for years but I enjoy carriage driving most days. I did compete for several years in this discipline but now drive socially and at weddings and other functions.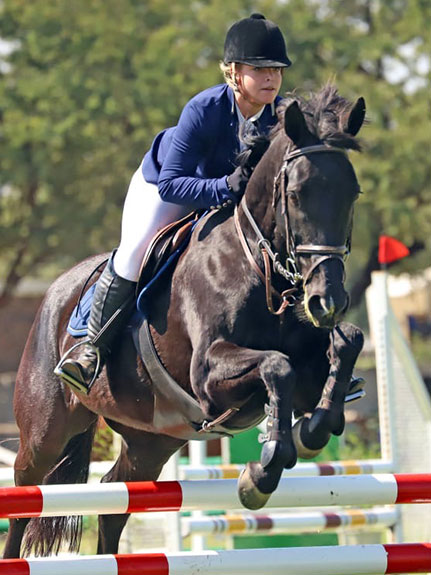 Shannon Sayers
Stable Manager & Instructor
I have recently started at Chartwell Stables and have taken on the role of stable manager and instructor. I have ridden and competed for many years in many disciplines and enjoy helping the riders grow and succeed.
I am excited to attend shows with the competitive children at the yard and equally excited to get the little ones going as it's always so amazing to watch how fast they progress.
Being around horses and children is my passion so Chartwell Stables is the right place for me.
Chat to us
Feel free to get in touch with us should you have any questions or would like to arrange a visit.