Wedding Carriages
Horse & cart for hire for special occasions.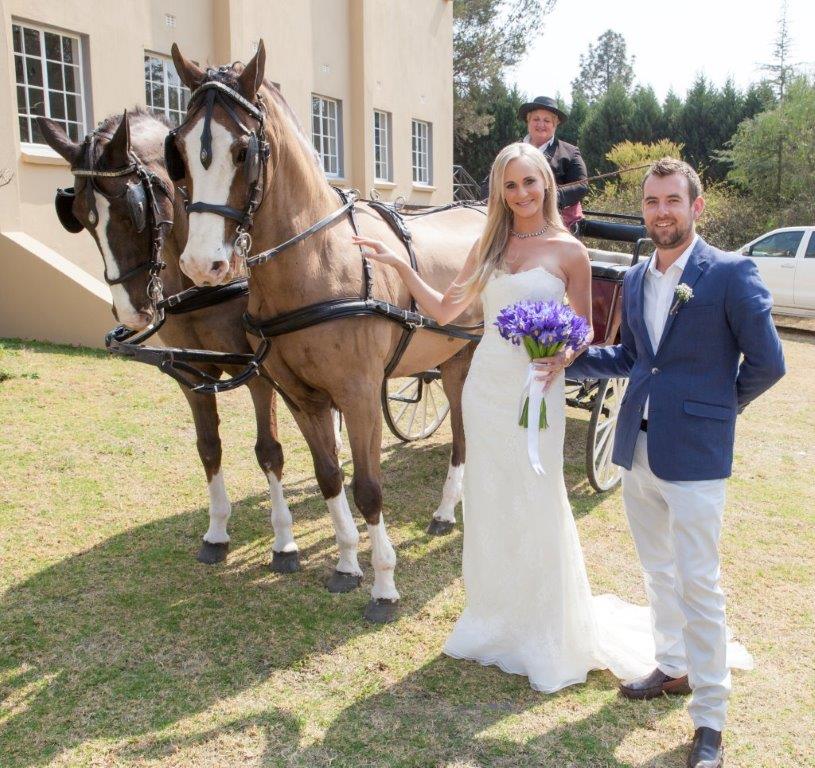 All our horses are top competition horses that are used to noise and people around them. They enjoy being part of your special day. The carriage is burgundy with ivory wheels and upholstery, and has brass trim and brass carriage lamps pulled by a single horse. We can also provide carriages pulled by a pair of ponies or horses, or a team of four ponies or horses at a negotiated price. We have a horse and cart for hire for any special occasion!
For more information, regarding Chartwell Carriages please refer to the website on www.chartwellcarriages.co.za
Alternatively, click to contact us.
Chat to us
Feel free to get in touch with us should you have any questions or would like to arrange a visit.